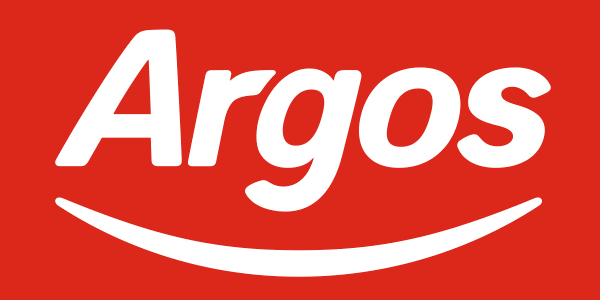 Argos History
Established in November 1972, the first Argos shop opened in Canterbury in 1973. Richard Tompkins had previously established Green Shield Stamps before rebranding the original catalogue shops as Argos. Argos was purchased by BAT industries in the late 1970s for £32 million. In 1990 it was demerged from BAT industries and listed on the London Stock Exchange in 1990. In 2016 Argos was purchased by supermarket chain Sainsburys. In November 2020, Sainsburys announced it would close 420 Argos stores, while 120 stores moved into the nearest Sainsburys. Argos is known as one of the UK's largest general retailers.
---
What do Argos sell?
Technology
Argos stock a wide range of televisions, phones, laptops, tablets, games consoles and smart technology.
Home & Furniture
Fully kit out your home with affordable furniture, accessories, storage and finishings. You can also find a wide selection of bedding, towels and cookware.
Garden & DIY
make the most of the outdoors with the Argos range of garden table and chair sets, benches, gazebos and accessories. Find fire pits and BBQs and take care of your garden with lawnmowers and power tools.
Appliances
Shop both large and small appliances, from fridge freezers to kettles and toasters. Keep an eye out for vouchers in these categories.
Baby and Nursery
One of the best retailers for toys for newborns. You can also shop sleep aids, bathing and change tables, baby clothing and even maternity clothing.
Toys
Shop for ages 1 to 13+. Expect a great selection of LEGO, plus outdoor pools, trampolines and scooters.
Sport and Leisure
Shop for an entire home gym if you like, with dumbbells, weight benches and multi-gyms. Argos shop equipment for almost any hobby you can think of, plus find a great range of musical instruments.
Health & Beauty
Not only can you find makeup, but find a great selection of discounted perfume, skincare and men's grooming. You can even shop for wheelchairs and other mobility aids.
Clothing
Since merging with Sainsburys, you can now shop the full Tu clothing range.
Jewellery & Watches
While the in-store jewellery counters become a thing of the past, you can still shop online! Plus, find great guides to ring sizing, birthstone jewellery and even an engagement ring buying guide
---
Argos own brands
Argos have taken over serveral brands. You can only buy these brands at Argos / Sainsburys.
Alba
This budget brand was aquired by Argos in 2008 but is no longer used
Bush
Bush was once a famous manufacturer of electronics now only used as a brand name for Argos electricals. There is a wide range, everything from DAB radios to cooker hoods. Browse the Bush range
Chad Valley
Chad Valley is a long established brand of toys once taken over by Woolworths but now owned by Sainsburys. They toys are exlusivley sold in Argos & Sainsburys. Browse the Chad Valley range
---
Shopping Stats and When are the Argos Sales
Argos boasts an average discount of 26%, which makes for an average saving of £14.5. You can find bigger savings all year round, including up to 70% off right now! In April 2022, over 6400 items were reduced on site! Argos is one of the larger retails you need to look out for on Black Friday, especially for smart technology. They also run great sales every Bank Holiday that can last the whole week. Expect extra sales for Boxing day and January, starting December 24th and December 26th. Around August/September time Argos have a fantastic school shop and often have discounts and sales on lunchboxes, clothing and toys.
---
Argos store and contact details
You can find answers to almost any questions you can think of in the Argos help section
Here you can manage your orders, returns and refunds and browse FAQs. If you'd like to get in touch with Argos directly there are a few options: Contact Argos
There is an easy to use live chat enabling you to get a fast response to any issues you might be having. Alternatively, you can give them a call on 0345 640 2020. This is available 7 days a week from 8am to 8pm. They also accept calls via Relay UK if you have difficulties hearing or speaking on the phone. Visit the Relay UK website for more details
If you're calling about an order, please have your order number to hand.
Signvideo is also available for deaf customers connecting them to a BSL interpreter who phones customer services to relay information. Check the Argos site for more details.
If you'd like, you can also write to Argos at:

Argos Limited
Royal Avenue
Widnes
WA8 8HS


---
Argos delivery options
If you're a regular Sainsbury's shopper the easiest way to grab your order is to use the Argos Click & Collect service. This usually allows you to pick up the item in your nearest store the very same day. For small items, if you order by 5pm you can qualify for Fast Track same day delivery by 10pm for a charge of £4.95. Fast Track standard delivery 7 days a week is available from £2.95, while standard delivery and Tu clothing deliveries are available from £3.95.
For large items, next day delivery is available from £14.95, but this will go up to £24.99 or more if you require a timeslot. Standard delivery starts at £6.95 and standard delivery with a timeslot can be from £12.95.
For large kitchen appliances, standard delivery is FREE and next day delivery starts at £8.95.
Argos returns and cancellations
Argos uses a 30 day return policy from the date of purchase. It must be unused, in its original packaging and in a resalable condition. If you used click and collect to pick up your item, you must return it to an Argos store or an Argos in Sainsburys. However, small home delivery items can be returned in the post. If you want to return a large item you'll have to use the Argos live chat function to arrange a return. Tu clothing can be returned in store or by post regardless of your method of purchase.
---
Useful Argos links
Argos Website
Argos Contact
Argos Facebook
Argos Twitter
Argos Wikipedia
Sainbury's Argos Brand Page
Modern Slavery Statement
---
Offeroftheday Argos Highlights
Because Argos is part of the Sainsbury's brand, you can link up your Nectar account and earn points as you spend! These can then be used for money off your Sainsbury's shop if you'd like.
Argos have their own card available, often offering a buy now, pay later scheme. T&Cs apply.
A great feature with love is https://www.argosspares.co.uk/. This extra site allows you to shop for spare parts for your appliances, computers, cameras and household items. It is easy to use and easy to browse by brand. If you're purchasing a high value item, Argos has a number of care options, covering both breakdowns and accidents. Over 97% of Argos customers breakdown care claims were accepted in 2020. This service doesn't cover loss, theft or neglect.
Argos has a wide range of voucher codes available, often on home furniture and toys.