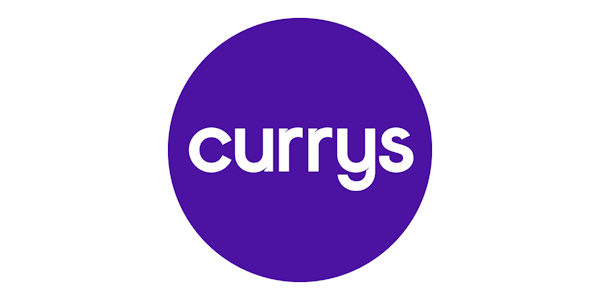 Currys History
Originally a bicycle retailer established in 1927, Currys has become one of the biggest and most well known British retailers of electronics and technology. Throughout the 90s Currys expanded its range with toys, radios and gramophones.
Under the leadership of Dennis Curry between 1967 and 1984, Currys expanded further into white goods and television.. Currys was taken over by Dixons in 1984, but remained its own brand. In 2006 it was announced that the majority of Dixons stores would close, before all Dixon shops would be rebranded as Currys by 2008.
From 2016 Dixons combined Currys PC World into one brand, updating stores to stock items from Currys, PC World and Carphone Warehouse. In October 2021 it was announced that the whole business would be branded as Currys, essentially retiring the Currys PC World, Dixons Carphone, Carphone Warehouse and Team Knowhow brands.
As of August 2022, Currys currently boasts 830 stores in 8 countries
---
What does Currys sell?
Currys is constantly expanding its product catalogue, but many categories remain a staple both online and in stores:
Home Appliances
Be sure to check out Currys offers on recycling and removals of old appliances, as there are often savings of £45 or more to be found!
Dishwashers & Washing Machines
Currys boast a wide catalogue of domestic appliances, both integrated and freestanding. Shop brands like AEG, Beko, Hisense, Hotpoint and more.
Fridge Freezers
Make food storage hassle free with a range of integrated, American and frost free fridge freezers. Top brands include Samsung, Smeg and Beko.
Cookers and Range Cookers
One of the widest ranges available for range style cookers, plus shop electric, gas and dual fuel models. Belling, Hotpoint and Rangemaster feature as top brands.
TV and Audio
Televisions
Currys make browsing televisions extremely simple. Shop by size, brands or features. There are also a number of useful buying guides and jargon busters.
Home Cinema Systems
Accompany a great TV with great sound. Shop soundbars, speakers, amps or the whole package in one place!
Computing
Currys have a huge range of laptops, PC desktops and tablets. Not to mention almost any computer accessory you can think of.
Gaming
Not only can you find games consoles, but you can complete your set up with gaming chairs, gaming headsets and a wide range of VR compatible devices.
Cameras
Currys stock cameras for all photographers and videographers. Shop digital cameras, DSLR cameras, camcorders and even vlogging cameras. Plus find the lenses, components and accessories you need.
Mobile Phones
Since Carphone Warehouse is part of the Currys group and stocks wide range of SIM free mobile phones. Unlike many other high street retailers you can also find SIM cards, pay monthly phones, mobile broadband and mobile upgrades.
Smart Technology
Currys boasts its involvement in the development of smart tech and this is reflected with their range on site. Smart home devices include Amazon Alexa devices, smart watches, smart doorbells, smart lighting and even smart heating.
---
Currys own brands
Currys have serveral of their own brands. You can only buy these brands Currys.
Currys Essentials
This is Currys no frill brand, it covers a wide variety of products from chest freezers to wifi cameras. Browse the Essentials range
Logik
Logik is another Currys only brand - traditionally these were limited to smaller TV's but they now sell a wide range of products under the Logik brand. Browse the Logik range
Sandstrom
Sandstrom - This Currys brand is mainly limited to cables and accessories. Browse the Sandstrom range
---
Shopping Stats and When are the Currys Sales
On Offeroftheday, Currys averages discounts of around 17% throughout the year, but keep an eye out for big Boxing day, Black Friday, Easter and bank holiday sales.
Average savings are around £68.52 across the whole site, with the average price of a product from Currys hovering at £314.22. During sale times, expect savings of up to 86% or more. In November 2021, 6835 items were on sale across the Currys website.
Black Friday
Currys runs its largest sale during the Black Friday November period. In recent years Currys has been known to run huge multiple day Black Tag events, with Black Friday discounts expanding over a number of weeks. The Currys Black Friday sale is one of our most recommended sales, offering huge discounts and often beating its competitors for the best price. Be sure to check out their Boxing Day and January sales, usually starting December 24th online and December 26th in-store.
---
Currys Store and Contact Details
Currys has a number of great contact options for both technical and sales support.
You can contact Currys customer service and technical support for a number of issues on 0344 561 0000. Their team is available during the following periods for customer services, but technical support is supposed to be available 24/7:
Monday: 8am – 8pm
Tuesday: 8am – 8pm
Wednesday: 8am – 8pm
Thursday: 8am – 8pm
Friday: 8am – 8pm
Saturday: 8am – 6pm
Sunday: 9am – 6pm
You can also contact Currys via webchat or even video chat. In the webchat, there is also a virtual assistant available 24/7/365 that can often answer your questions without the need to speak to someone personally.
If you like, you can also write to Currys at:
Currys
PO Box 1687
Sheffield S2 5YA

---
What delivery options are available at Currys?
Currys offers free delivery on 1000s of products over £40. You can also choose a specific delivery date and time for an additional fee. Delivery options do vary slightly depending on size. Most items are eligible for small item prices, and this includes pretty much everything other than large kitchen appliances and Ts over 43"
Small Items

Standard delivery (within 5 working days) on orders over £40 - Free
Standard delivery on orders under £40 - £4
Weekday slot from 12pm-5pm. Order by 9pm if your required slot is the next day - £10
Next day delivery - £5
Large items

Standard delivery - From £20
Next day delivery from 7am-8pm. Order by 7pm - From £30
Choose a time slot - from £35, or from £45 if delivery is next day
Click and collect options are also available
---
Currys returns and cancellations
If you've changed your mind and you purchased online, you have 14 days to return your product as new in its original packaging. If you purchased in store this extends to 21 days. You can return your items in-store, Use DPD pickup and even arrange collections at a suitable time. You can find your nearest store using the Currys store finder
If your item is faulty, you can get an exchange or refund within 30 days of purchase or delivery. If more than 30 days have passed but your product is within its guarantee period (usually 12 months), Currys can sometimes offer a repair. You can once again return in-store, via DPD pickup or arrange to have your product collected
If you have a care service plan and are having issues with your product you can call 0344 5611234 for help and assistance.
If for any reason you wish to cancel your order, Currys Webchat service is perfect for getting this done swiftly.
For full returns information, returns forms and other helpful links to help, check the full returns and refunds page
---
Useful Currys Links
---
Offeroftheday's top Currys shopping highlights
Flexible payment options You can pay for your items at Currys via credit or debit cards. Gift cards can be purchased and used both in-store and online. Trade-in options are available to offer recycling and often come with a discount incentive on your new products. There are a number of credit options available
In July 2022, Currys introduced its Inflation Buster options for purchasing. This included a number of incentives, including a 12 month pay delay on most purchases over £99. Pay no interest if your balance is paid off within 12 months of purchasing.
They also launched a price lock with prices of some products being locked to their 2021 price. This was particularly helpful during a time of steep interest rate climbs.
Currys offer a huge range of tech care. You can benefit from instant replacement, repairs and replacements and even mobile insurance. Currys 24/7 tech support makes it one of our top retailers when shopping around for expensive tech items.
Currys offers a price promise. Products with the "price promise" link below the add to basket button allows you to see the prices compared with close competitors. If you see the same item cheaper elsewhere, Currys will price match this. They will even refund you the difference if you find it cheaper within 7 days of your purchase.
Currys often has a wide variety of voucher codes. These are often on large appliances and popular technology. Most items on their site will have any relevant code information on the landing page, so you're sure to not miss any potential savings!
---