Updated: 11/09/2023 14:06:53
Offeroftheday Run Down: Sports Watches
A sports watch is a must-have for athletes and sports enthusiasts alike, but with so many to choose from, it can be hard to know where to start.
Laura Jenkins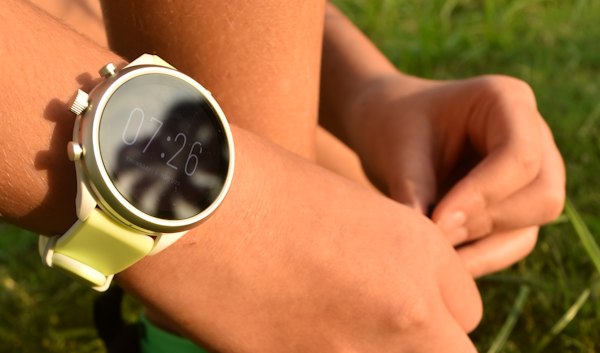 Let's take a look at some of the most popular and newest watches to find out what sets them apart from the rest. Finding the right watch for you will never be as simple as picking the market leader, some are designed with music in mind, some for multi-sport, it's worth researching before you take the plunge as fitness watches are becoming larger and larger investments.
1. Garmin Forerunner 965: A Multisport Must-Have
While the Forerunner range of Garmin products has previously been associated with running alone, the Garmin Forerunner 965 stands as a true multisport powerhouse, catering to runners, cyclists, swimmers, and triathletes. With advanced GPS and heart rate tracking, it provides accurate data on distance, pace, and VO2 max. What sets the Forerunner 965 apart is its comprehensive training status and recovery tools. Suggested workouts are tailored to match your performance and recovery, and even take into account race dates in your Garmin calendar to offer up the most suitable workouts.
Garmin Forerunner 965 from £565★
2. Apple Watch Series 8: The Iconic Fitness Companion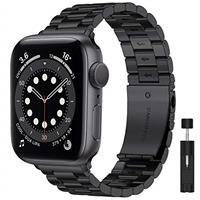 The Apple Watch Series 8 maintains its status as an ultimate fashion/fitness companion. Boasting an expansive display and robust health tracking features, it's perfect for users invested in their overall health. Not only can you gain fitness insights, benefit from enhanced workouts and take an ECG anywhere, anytime, but you can continue to call, text, and email with just a few taps. This watch, as suggested, is only compatible with iPhones, so if you're an android user this one is out of your wheelhouse.
Apple Series 8 watch from £369★
3. Suunto 9 Peak: For the Adventurers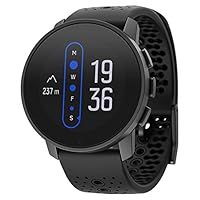 For outdoor adventurers and endurance athletes, the Suunto 9 Peak is a great choice. Built to withstand extreme conditions, it offers exceptional battery life and precise navigation tools, including altitude, barometric pressure, and compass readings. It's not just for the trails though, waterproof to 100m and complete with 80 different sports modes, the Suunto 9 peak is a fantastic all around watch and looks incredibly smart in smartwatch mode.
4. Polar Vantage V2: Premium Multisport Watch
The Polar Vantage V2 combines cutting-edge technology with an easy to use interface, making it a top contender for athletes seeking precision and performance insights.With Polar Vantage 2 V2 you get access to the full Polar Flow where everything connects. Your data is available on any platform, anywhere. This watch also boasts an ultra--long battery life, giving you up to 40 hours of continuous training time. Multiple power saving settings can boost this battery life to up to 100 hours.
5. Fitbit Versa 4: Follow Your Body, Not A Schedule
For those who prioritise style but still want full athletic tracking and functionality, the Fitbit Versa 4 offers a harmonious blend of elegance and performance. Planning a workout? Check your daily readiness score, then get suggested workouts recommended along with an active zone minutes goal. There are a number of fantastic features within Fitbit, but be warned that some advanced insights are only available through premium membership.
6. Samsung Galaxy Watch 5: Round the clock monitoring.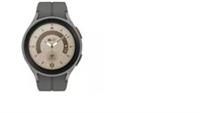 The Samsung Galaxy Watch 5 is designed to monitor your health around the clock, even at night. Track your sports and activities, weight, body mass and even skeletal muscle. It can even work out ideal calorie and water intake after your workouts. As a Samsung device, it can easily sync to your phone to call friends, send messages and even pay for your shopping.
Samsung Galaxy Watch 5 Pro from £254★
Regardless of your needs, you can be sure that there is a smartwatch for you. Fitness trackers and watches can be fantastic training tools, but don't overlook the general health monitoring too. If you think you've found the watch to beat all watches, let us know below!
★Prices accurate at time of publishing.
#advice

Comments
What is your favourite sports watch?