Updated: 17/10/2022 14:23:15
Halloween activities on a budget
Make the most of the spooky season with these budget friendly activities and ideas
Laura Jenkins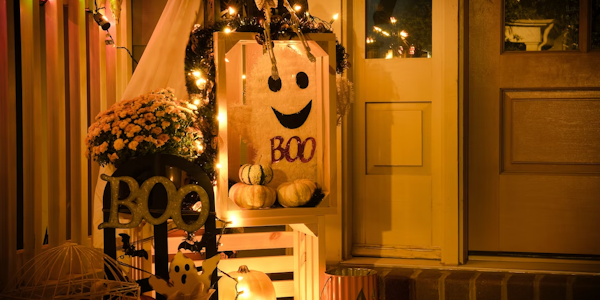 With Halloween just around the corner, many of us will want to add a touch of horror to our homes. Check out our list of activities for all the family plus our best deals on halloween decorations to add that extra touch!
Halloween activities for young and old alike
Pumpkin carving and pumpkin patches
You really don't have to be an artist to carve a pumpkin. This is a great and inexpensive Halloween tradition. Did you know the original tradition involved a hollowed-out turnip? This is probably a bit harder to carve so a pumpkin has become the tradition. To carve your pumpkin you'll need a pumpkin, a large spoon, a small and a large knife and a tea light. Once you've managed to hollow out your pumpkin initially, you can either freehand draw a design on or use one of many readily available stencils free online. If you're wanting to do a more complex design, try and choose a pumpkin with a smoother surface, you don't want to be fighting against all the bumps during a complex part. We find it great to pair this with a visit to your nearest pumpkin patch. These have increased in popularity in the UK in recent years and it's a great day out with the kids. Don't forget to take a pumpkin-tastic picture!
An alternative for little ones might be painting rocks to look like pumpkins.
Apple bobbing
An underrated activity in our opinion, apple bobbing is simple and cheap to set up. All you need to do is fill up a large tub with water to about 75% capacity then pop in a dozen or so apples. Take turns trying to get as many apples out as you can within a set amount of time using only your mouth (no hands). This originally started out as a tradition for love! Women would bob for apples and try to bite one with the name of their suitor. If you could get the apple in one attempt you were destined for love!
Making caramel apples
This is easy to do and can save a lot of money compared to buying a caramel apple in the supermarket. You can find a number of recipes for caramel online but some are as simple as caramel and cream. Once you've dipped your apples in the caramel you can decorate it with any toppings you like.
Playing a spooky themed food guessing game
You'd be surprised how easy it is to turn normal foods into something spooky for the season when you can't see. Cut a hole in a box and fill it with various gross items and take a guess at what scary themed thing it could be! You could peel grapes for eyeballs, used sliced almonds for fingernails or mini sausages can turn into toes. Your imagination is the limit for this one and it can be a stimulating guessing game for both kids and adults.
Create homemade halloween games
There are a number of Halloween puzzles and games you can make at home for the kids. One we love is a simple lollipop stick puzzle. You can buy cheap packets of these sticks from your local craft store. Tape a bunch of them together in a line and paint on a design. You can then remove the tape, mix the sticks up and task the kids with solving the puzzle!
Tape a large square of brown paper to the wall and draw out your own Halloween themed word search.
If you have some leftover cardboard and masking tape, why not map out a spider web design in tape and get the kids to paint in between the lines? You can then peel the tape off to reveal the masterpiece.
Take advantage of the slime craze
There are a number of cheap DIY slime kits available online and Halloween is the perfect time to try this out. Customise your slime with glitter, confetti and other accessories. Slime kits are a great activity all year round, not just for Halloween.
Watch a family friendly Halloween movie
Take advantage of the spooky atmosphere with a movie night. You can even make Halloween themed snacks or bake ghost shaped cookies to go with the film. Some family friendly Halloween films would be Scoopy-Do, Muppets Haunted Mansion, Coco, Ghostbusters and Hocus Pocus. Why not check out the new Hocus Pocus 2 on Disney+ if you haven't already.
---
Budget friendly Halloween decorations
Spider Webbing with Spiders - £1.49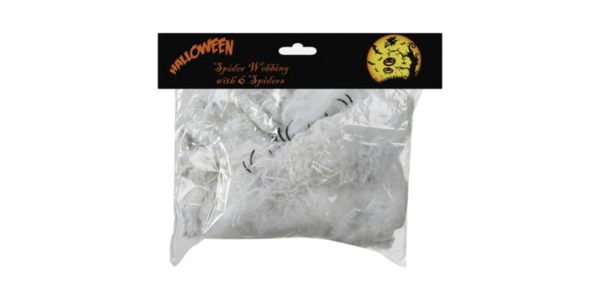 Spider webs in general give us the creeps, but we'd rather replace the real ones in our home with these fake ones. Drape these over your bookshelves, tables or plants to add an extra layer of spook to your home. This packet does include fake spiders, just make sure they don't fall out of the webs or you might give yourself a fright instead of your guests!
Felt Pumpkin Table Runner - £6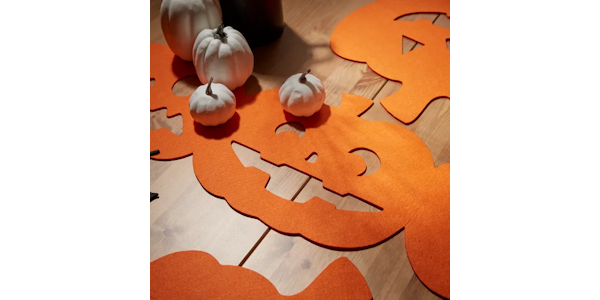 This felt runner is W 35cm x L 230cm x D 0.5cm and is wiped clean with a damp cloth. It's composed of 4 pumpkins attached together. It's great to pair with any of your current autumn decorations for a (somewhat) fashionable table.
Argos Home Neon Eeek - £12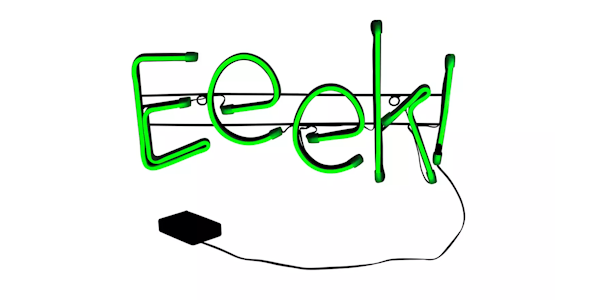 Measuring 40cm x 23cm, this green sign is perfect for the home and it's battery powered so you won't need to be near a mains socket. It could look great in the background for a Halloween stream, or can work as a decoration around the house. Batteries are included!
30 LED Ghost String Lights - £13.06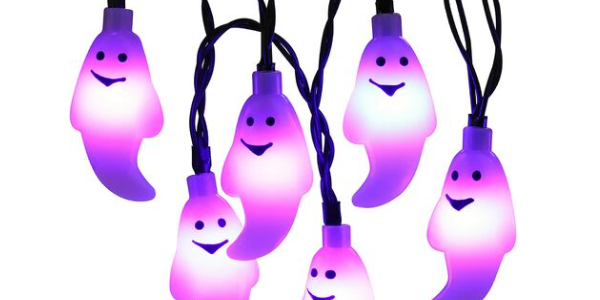 These battery operated lights are spooky but also cute. These will look great decorating the bedroom or shelving around the house. There are multiple settings and there's even a built in timer if you're looking to decorate a window display in the evening.
Outdoor Garden Decorations - £9.99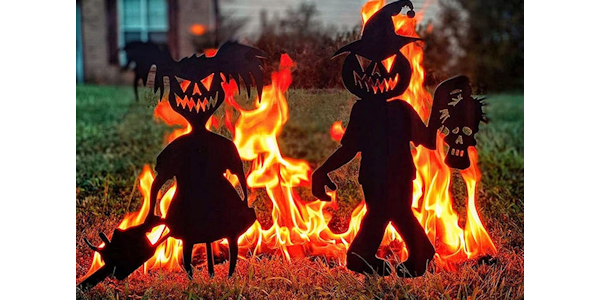 Give your garden a ghoulish look with these outdoor decorations. They are easy to stake into the ground and there are a number of designs available. You can even upgrade to get all 4 designs!
#advice

Comments
What is your favourite Halloween activity? Let us know below.