Updated: 12/10/2022 12:32:10
Monthly Phone Contracts vs SIMO
Grabbing yourself a new phone on contract is convenient, but are you overpaying hundreds of pounds just for the convenience? We compare phone contracts and handsets + SIM only contracts to see where your money can be saved
Laura Jenkins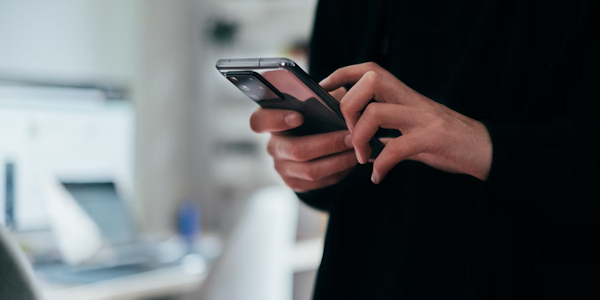 Pay monthly phone contracts are usually 24 months in length and include both your new handset and SIM with your specified data plan. SIM only plans only provide your SIM, you will need to already own or buy a new handset upfront. The cheapest SIM only contracts are usually 24 months in length but you can also gain access to 1 month rolling contracts which are very easy to change or upgrade.
---
Examples
iPhone 14 128GB
One of the most popular providers is EE. For the iPhone 14 you can grab the 128GB version along with unlimited data.
Upfront cost: £30
Monthly cost: £68 for 24 months
Total cost over 24 months: £1662
Let's compare this to a standard unlimited SIM only contract from Three along with a handset.
Handset cost: £849 from Currys
SIM Only cost: £12 a month for 6 months, then £24 for 18 months.
Total SIM cost £504
Total cost over 24 months: £1353
Shop iPhone handsets at Currys
Potential savings
Buying your handset upfront and opting for the SIM only contract would save you a total of £309 over 2 years.
---
Google Pixel 7 Pro 128GB
Let's try again with another of the 'Big 4' providers, Vodafone and less data, 25GB.
Upfront cost: £39
Monthly cost: £46.58 for 24 months
Total cost over 24 months: £1156.92
We'll compare this with the handset cost and a 1 monthly rolling SIM only plan with Plusnet.
Handset cost: £849 from Very
SIM Only cost: £12 per month rolling (30GB data)
Total cost over 24 months: £1137
Shop Google Pixel handsets at Very
Potential savings
The total saving this time is only £19.92, but you are getting an extra 5GB of data every month. On top of this, the SIM from Plusnet is a one month rolling contract, meaning you can cancel at any time.
---
Other ways to save money on your mobile phone costs
Be aware of mid contract price rises
Many contract providers offer a limited fixed price on contracts before they are eligible for increases. It is definitely worth shopping around for companies who have stated they won't be hiking mid contract prices. There are even a selection of suppliers offering price freezes well into 2023, so these are worth looking into.
Monitor your data usage, do you need it?
The price of both handset contracts and SIM only contracts can change drastically depending on how much data you're willing to pay for. Many of us can get dragged into promotional pricing on 100GB or even unlimited data contracts when our actual usage is much lower. I speak from personal experience on this one… I once thought I had a great deal on a 40GB SIM only contract, but after tracking my usage for a number of months I was rarely using over 2GB, meaning I could and should have gone for a much cheaper option.
Don't be afraid to change network
It is now easier than ever to change providers. Text-to-switch makes this process fast and simple, without the need to contact your current provider and explain why you're leaving. You can easily switch networks AND keep your mobile number, so take advantage of introductory offers to find fast savings and some networks will even offer a bonus for switching to their network.
Don't be afraid to look outside the 'Big 4' networks (EE, O2, Vodafone and Three). These may be the most popular providers but this also comes with a higher price, especially on contracts with low data usage. If you're looking for a low data option, it's worth shopping around smaller networks to get the best savings.
Don't be afraid of pre-owned handsets
If you are looking to buy your handset directly and pair this with a SIM only contract, it can be worth looking at pre-owned models. With big brands like Apple and Samsung releasing new handset models yearly, many people opt to trade in their perfectly good handsets in order to upgrade. Take advantage of this to scoop up handset savings and bring that yearly costs down. Many stores will professionally refurbish and reset handsets and provide a warranty so you can be sure you're still getting a top quality handset.
Use trade in offers to grab savings on new contracts
Many of the top networks will offer trade in incentives to convince you to upgrade to a newer model. For example, EE is currently offering a huge £12 off your monthly contract on the iPhone 14 when you trade in your older model, providing it is in good working condition.
---
Conclusions
In many if not most cases, you can make savings by buying your handset outright and pairing this with a SIM only contract. This will require a little more research but the SIM only contracts are usually much more flexible which means you can change and adapt your plan to match your financial situation and usage. To take advantage of this you will need to have enough cash available to make the initial handset purchase, but you can lower this cost significantly by opting for older or pre-owned models.
If you are little prone to dropping your phone, you might need to invest in extra insurance, but with some handset contracts you'll get free repairs included, so this may work out as the smarter choice for some customers.
Whatever type of contract you choose to take out (or stick to Pay As You Go), the key is to not get complacent with your network. It's easier than ever to switch so make sure you keep looking for better prices and better deals. With data constantly being in high demand, the price of contracts with lower usage are constantly going down, so you might be overpaying if it's been a while since you've changed contracts.
If you are currently in a contract, get logged in and see what options are available to you today!
#advice

Comments
What mobile phone cost savings have you made? Share them below.