Updated: 11/10/2022 09:44:04
Most Used Voucher Codes By Retailers
We've put together a list of voucher code phrases most used by retailers so if you're in a pickle, it might be worth giving them a go for extra discounts!
Laura Jenkins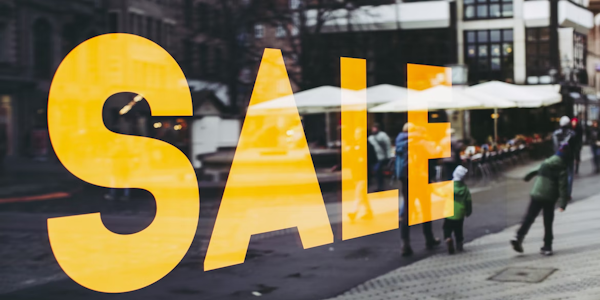 With voucher codes and coupons coming from multiple sources like voucher sites, discount websites and even Instagram and Youtube, it can be difficult to keep up with and search for codes online. Did you know there are a number of generic codes used by retailers when promoting site-wide discounts? We've taken a look at the most popular discount codes used by retailers on our site to bring a list of potential codes to try next time you're at an online checkout!
Don't forget Offeroftheday will show you eligible vouchers when browsing the website! You can also find a list of all voucher codes available on our dedicated voucher page.
---
MONTHxx
A popular code with online retailers is related to monthly discounts. A combination of the 3 letter month code and a discount amount is a great first place to start. August is the most popular month for this and 15% is the most popular discount given, so "AUG15" is one of the most used codes by retailers. "SEP15", "OCT10" and "NOV20" would be other examples of this type of code. You'll only be trying the month code that would currently be relevant, so you can quickly cycle through trying the code with a 10,15 or 20 after.
LOVExxOFF
Seemingly popular with fashion retailers in particular, this is a common short term code, usually used at the weekend. "LOVE15OFF" is the most popular version of this, but "LOVE10OFF" has been used by a number of retailers in recent months.
HOTxx
Often used in the Summertime, this code is widely used by all retailer types and usually offers 15% or 20% off. Try "HOT15" in your basket the next time you're shopping online between June and August. "HOT" codes can sometimes be used on popular or "hot" products throughout the year so it's always worth a try even if the weather outside is particularly chilly!
DEALxx
Now we are getting on to the more generic codes. "DEAL10" is the most popular version of this kind of voucher. You'll often see this used on department store type retailers and occasionally fashion stores.
EXTRAxx
"EXTRA10" is popular with fashion retailers who are coming to the end of a sale period. You'll often see this code paired with onsite discounts for even bigger savings! If you see websites promoting final reductions or the end of a sale, this is the time to try an "EXTRA" code.
SAVExx
"SAVE10" and "SAVE15" are often used when discounting one product in particular. It is a code used all year round by a number of retailers so this is one of the first codes we try at the checkout.
BAGxx
Almost always used as "BAG10", this is one of the most popular codes we've seen in 2022 with fashion retailers. Often used in the short term over the weekend, it is constantly recycled and reused by stores time and time again.
SALExx
One of the oldest styles of voucher code, "SALE10" is now commonly used by department and DIY type retailers. This code is often promoted through email and on the main homepage of these stores and in 2022 is still one of the most used codes around.
---
What if I can't find any codes that work?
If there are no codes available that you can find and you've tried the above, there are still a few ways to grab yourself extra savings before you buy.
Leave a product in your basket. Many retailers have systems in place to contact potential customers when a basket is abandoned. If you got far enough into the checkout process to enter an email, you may find that within a couple of days you receive an email offering a percentage (usually 10%) off your basket. This is great if you aren't in a particular rush, but doesn't work with every shop.
Sign up to newsletters. You may notice that many retailers promote discounts after signing up via email. This is an easy way to grab a little extra discount on your first purchase. Just be sure to unsubscribe from the email service after your purchase if you don't want to be inundated with promotional emails.
You can check out a full list of other online shopping tips from Offeroftheday here.
#advice
#vouchercodes

Comments
What go-to codes do you use? Let us know below!